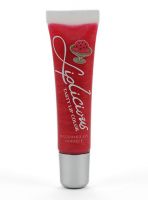 great

makes lips shiny and lasts for hours!

sweet

fab, glossy, smells incredible, fresh, slightly shimmery. great gloss. doesnt last too long but thats ok, its a pleasure to reaply!

lovely

This has a taste like heaven and slicks on color, shine, and moisture. The tube is adorable with a little pic of a dish of sorbet. MMMM!!
Back
to top