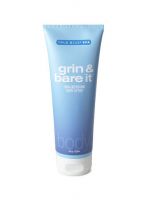 Great Feeling Summer Scent

This lotion with monoi oil glides over your skin to leave it smooth and smelling like a day at the beack.It's quite fragrant so it could compete with your perfume if you'd like to wear it. Otherwise, the lotion-oil soaks in your skin nicely and begs you to rub it all over.

My go to lotion

I LOVE the Tahiti Sweetie lotion. Not only does it smell amazing, but it makes me skin feel like silk. Even after hours in the sun, trips to the tanning bed, dry winter air, etc. This lotion ALWAYS makes my skin feel amazingly smooth and silky. I never have to reapply it half way through the day, it never makes me feel sticky, and again the smell is just absolutely amazing.

Smells great!

This stuff is the best smelling lotion, I love it. It's not greasy, it goes on smoothly, and it lasts a long time on your body. My only complaint is that it seems to go faster than other lotions. Even though I apply it just as often, it seems to come out of the bottle faster and you use more.
Back
to top