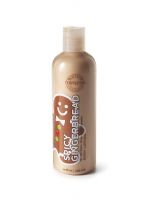 wish it would come back :(

I loved these lotions...the fragrances are so yummy, even though it's not a good idea to eat lotion I wish I could. They moisturize well too, my only complaint is that they go on stickier than other stuff from B&BB. I love them dearly though :)

amazing smell!!

this lotion is the most amazing smell lotion I have ever had. I have cinnamon bun heaven and pumpkin pie and i loveee them! they go on a litle greasy but they moisturize well and although the smell wont last all day, i dont mind reapplying. unfortunatly there discontinued but you can still get them on ebay or websites like that. I highly recommend these!

Cinnamon Bun Heaven

This lotion is true to it's name...it IS cinnamon bun heaven! The smell doesn't last as long as I'd like but it's still wonderful.
Back
to top