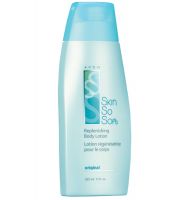 Ok I guess

I love the scent of this stuff, that's why I decided to take a trip down memory lane and order some...it didn't moisturize all that well though, and left my skin kind of irritated. After a few weeks it gave up its spot on the back of the toilet to something that does the job better.

Skin So Soft...a classic

Still the greatest lotion I have ever used! I prefer to apply after my shower while skin is still damp. Love the original woodsy scent! One of the few scents my lungs can endure. This is one product that only the packaging has changed since I started (40 years) using. Avon, please do not alter or change the ingredients!

Not What I Expected

I'd heard so much about the Skin So Soft products from Avon, I finally ordered several, including the Original Replenishing Body Lotion. I found the scent very unpleasant and that's important to me. Sure, I want a body lotion that softens my skin and relieves dryness but not if I have to go around with a strong medicinal smell. It's sitting in my cabinet unused after my first application.
Back
to top