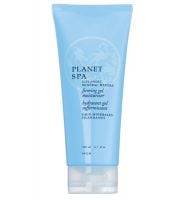 Love this product!!

I love this AVON Planet Spa Icelandic Mineral Water Firming Gel Moisturizer!! It does what it says, and then some! Right now it is very hot outside, and when I come in from being in the heat, it cools my skin down right away, and I feel totally refreshed! It is a great price too for such a large tube! I got it on sale on the AVON website, so I bought 2 tubes! I am really happy I did!!

I love it

I use it once a day if not every other day. It goes on and makes your skin feel refreshed and smooth. Hours later I can still feel the softness. And yes it does make your skin look firmer. I've got the, what some women call, cottage cheese legs. It has made a difference. Not a oh my gosh wow look at this. But it has made a difference. I like it. The smell is good too.

great product at a great price

keeps my skin moist especially in winter dryness.
Back
to top