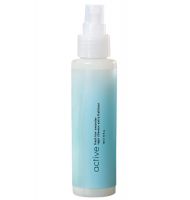 Avon Active Fresh Hair Extender
As low as
great for oily hair

if you have oily hair then this is the product for you. It works fantastic.

Makes my hair oilier!

I have very oily skin and have to wash my hair daily. I tried this thinking i might be able to go a day without washing my hair. it just made it oilier than it normally i! I wish i could find something that really worked.

Great product

My hair tends to be oily and I also have the oily T zone which leaves my forehead a target zone for my bangs to become oily overnight. Spray this on and it immediately gets rid of oils in your hair at bangs and temples where you sweat. It's wonderful and I dont have to shampoo daily anymore.
Back
to top