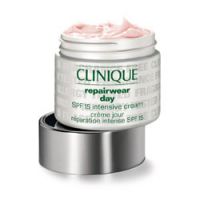 Strange Scent and Relatively Effective

It's hard to tell if these product is really working at repairing the area around my eyes since I am still relatively wrinkle-free. I would recommend applying this gently with your ring finger since that's the most delicate touch on your ever so delicate eyes. I generally dab a small amount around the bottom of my eyes and swiping up around the corners. Remember, prevention is key! I wouldn't be surprised if I remain wrinkle-free a lot longer than I thought!

I LOVE this!

When we just moved to Alaska, my skin started to get rashes from how dry it is up here. it was so strange coz I was using Olay, the one with yellow collar, and it was making my skin really greasy. So I stopped and used Murad C, well that made my skin flakey and really dry. So I got this together with the toner #2, they worked perfectly. I only use this one now and it's just so0o0oo0 great. I LOVE this. Though I am wondering if the clinique youth is better. hehehe

Get your info right

First of all it only costs $49.50 and second its for ages 40 and above and does everything it's suppose to do. Also works great Repairwear Deep Wrinkle Concentrate. I would make sure its for your skin type first because there is one for very dry to dry and dry combo.
Back
to top