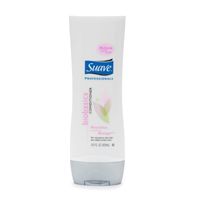 I don't like it

I usually go for basic haircare but this one was not so good. It left my hair feeling coated and heavy. No good

Does not compare!

I have no problems using generic products if they offer at least 75% of the results of the real product. This offered NONE of the same results. I had used the biolage shampoo and conditioner all through high school (so did my mom) with fantastic results. This made my roots oily and my ends dry! This was at a time when I didn't heat style my hair, and only washed it every other day. Waste of money. It only gets two stars for smelling very similar.

Not so good

I bought this because I like the smell and I have always liked using the Biolage shampoo and conditioner. After using this for a week, I threw out the bottle. I didn't feel like I had even put conditioner on my hair at all. It also says on the bottle that it helps with split ends, yet I got the opposite result. From now on, I guess you get what you pay for.
Back
to top