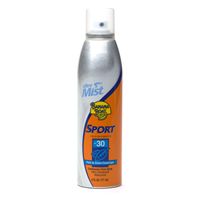 BEWARE this product caused me to break out in HIVES!

I am not one to break out in hives, and have no known allergies to sunblock. I used this product one time, sprayed it only on my arms, and I broke out in hives by that evening. Horrible red bumps that were all over my arms. The itchiness and swelling went down in a week, but it is now over two weeks and I still have spots on my arms where they bumps were. I took Benadryl and applied topical o...read moreintment to relieve any itching. I did not scratch the hives, and the spots are still there. Since this experience, I've learned that three other friends applied this spray to their kids and they all broke out in hives. I would NOT RECOMMEND this product to anyone. I give this product a 0 rating.

nice product for sun

nice product for sun, easy usage, and wroks effectively.

EASY TO APPLY

EASY TO APPLY! great for those outdoor fun days.
Back
to top