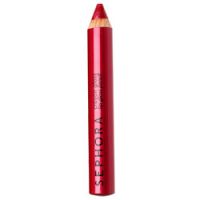 Sephora Lip Gloss Pencil
As low as
best of both worlds

I like the idea of two in one!!! Sephora rocks

love it!

i love using this lip gloss pencil. first of all, wonderful idea to put lip gloss in a pencil! Second, it feels so awesome on my lips. Third, the color is very sheer and natural with a little tint of color. and last, it lasts so long! i love this!

You need this!

No more of the "does my liner match my lipstick?" This pencil lines, fills, and lasts. I have been buying these by the dozen and they are so wonderful!! Note: NARS sells a pencil sharpener that fits these pencils perfectly, so as not to waste any of the stick. Can't beat the price of this at $10 per pencil!
Back
to top