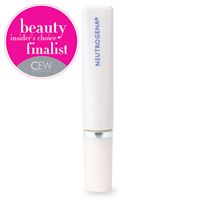 Great in my purse

If you are like me and don't have time or desire to fuss over your nails then this is the product for you. It's easy to carry in your purse and easy to apply. I found that it didn't 'chip' it just sort of wears down. But because it doesn't 'chip' reapply over top of old product doesn't leave a noticeable line of demarcation. It's pricier than nail polish but much more convenient.

Good quick product

Works great for exactly what it's called. Made my nails instantly look shiny and healthy. Lasted through hand washing, but not through dish washing or showering. But since it takes about 15 seconds to do 10 fingers and it's dry before you can even check to see if it's dry, the washing off wasn't a big deal. Great product if you need a quick mani touch-up!

THE BEST PRODUCTS FOR MY NAILS

THE BEST PRODUCT EVER, AFTER MANY YEARS DOING NAILS IN SALON, MY DERMATOLOGY TOLD ME ABOUT THIS PRODUCT AND GAVE ME A SAMPLE. NOW, MY FINGER NAILS LOOKS VERY NICE AND STRONG. HEALTHY NAILS!!!! THANK YOU FOR YR EXCELLENT PRODUCT.
Back
to top