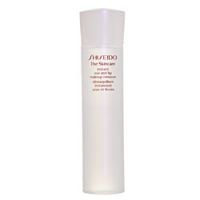 Gets the job done

It's okay because it takes several wipes to get all the eye makeup off. It's not overly oily and once done my skin feels clean and hydrated. Would not purchase again because I find Lancome Bi-facil more efficient.

Shiseido Instant Eye and Lip Makeup Remover

It`s not the best, but it`s not horrible, either. My mom had this lying around so I decided to use it. I takes off most of my make-up (which just consists of eyeliner, mascara, and concealer) but there`s always a little bit of eyeliner left. I have to use 2-4 cotton pads to get all of it off. It`s pretty expensive, too. Once I run out, I`m done with it and I`ll be looking for a new, hopefully better, makeup remover.

Not bad, not great

It took off my eyeshadows, but not my eyeliners and mascara. I've been told to hold it to your eyes for five seconds before I start removing any eye makeup. It doesn't glide on smoothly, I had to be rough on my eyes to take off just my eyeliners.
Back
to top