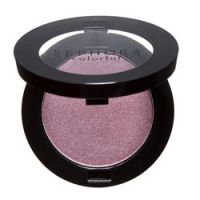 Good

I liked Sephora 's eyeshadows, nice colors in a vast range, easy application and long lasting result, nothing bad. I would buy again, they are not even that expensive!

Great Eyeshadow, Wet or Dry

I think this is highly underestimated. I purchased several of these and found that they work wonders. Why? Because they go on sheer so you can control the color depth but what's even more remarkable with it is that you can touch an eyeshadow brush into water, rub in into a shade and use it for a more dramatic and long lasting effect. They do blend well if you use a blank bigger and soft textured e...read moreyeshadow brush and buffed between colors. An eyeshadow primer is recommended for this so that it will stay on longer, but for the price, it's impressive. I just believe it's how creative you get with it. It doesn't have a hefty price tag and isn't the most luxurious brand in the market but I think it's one of the few cheapies that are versatile.I just wished some of glittery ones had the glitter more refined to deflect light and create a more polished and blendable coordinating look.

EYE love it

I have this eyeshadow in Pink Pearl. I love it. It goes on smooth and it's not too dark. It also stayed ALL DAY and didn't crease, which my eyeshadows normally always do. I definitely want more of these!!! I docked one star for the price... I'm a drugstore eyeshadow fan and love things around $3.
Back
to top