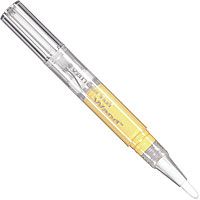 Causes Wrinkles To Show

Also, the color selection is small, and it's unfortunate one can't test this in the store. If I had, I wouldn't have purchased it. It is thin, does not cover dark circle or even small flaws like a freckle. It is totally useless. Please save your money. Fortunately CVS lets you return makeup because I did return it.

Love This Brightening Cream Concealer

This product has been hard for me to find in stores, but you can buy it here! This is the best concealer/brightener for the money. I buy the yellow shade, and it covers those dark circles very nicely. Can't go wrong with the Physician's brand name.

Best concealer, if you can find it in Light

I fell in love with this concealer in the colour "light". The texture seemed thin, but it worked well to cover my dark circles without collecting in the lines. Worked well as a highlighter also. Problem? No one carries anything but the yellow! I've been to so many stores in multiples states (I live in NYC) and it appears that it's no longer made in anything but yellow! Very aggravating.
Back
to top