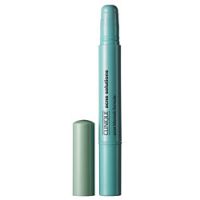 Disapointment

I had high hopes for this product. Unfortunately it only slightly faded my scars before the tube ran out. I found this to be quite a rip off becasue the tube costed me $20 and their is literaly no product in the tube. It lasted me ten days before it ran out. Will not repurchase.

Works pretty well

I used this on brown acne marks that I got from popping a pimple (I know, really bad). The mark faded within a week. I want to say that this cream made it fade, but it also could've been the fact that with time it went away on its own. Either way, it was faded much faster with the cream on than without. Must have for acne prone folks who scar easily.

Exclusively from the editors at Total Beauty

Get the Buying Guide to see these top-rated products!

Get it now »

It worked for me!!!

I had two reddish/brown after spot marks on my chin for 3 months. And by using this treatment made them fade away within a week. For me is a +1!
Back
to top