Is Helen Mirren the Sexiest Woman Alive, Wrinkles and All?
Posted on March 26, 2010, 12:42 PM
Many women are obsessed with cultivating youthful-looking healthy skin. But apparently a few wrinkles don't detract from your sex appeal if you wear them with confidence. And a killer outfit.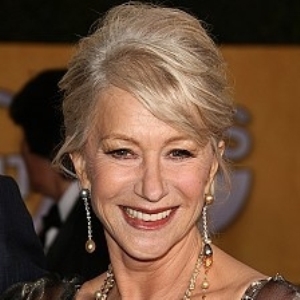 Helen Mirren may be voted the Sexiest Woman Alive despite her wrinkles.
There's no doubt that Helen Mirren, pictured here, is a silver fox, but the 63-year-old star of "The Last Station" may soon be granted the title of Sexiest Woman Alive by "Esquire."
If Mirren is granted the superlative, she'll be beating out women decades younger than her currently on the magazine's shortlist, including Megan Fox, "Yahoo Shine!" reports.
Mirren currently has 59 percent of the vote. When "Esquire" asked her what she thought of the results thus far, she said, "I was surprised and flattered to be included at all. Personally I think Ms. Fox is one of the smartest, coolest, and sexiest creatures in the Western Hemisphere."
She added, "I am gobsmacked."
If you'd like to lend your support to the Dame, give the woman your vote! We think that the lovely lady deserves the title for her poise, elegance and slammin' figure!