John Travolta and Kelly Preston Welcome a Baby Boy
Posted on November 24, 2010, 11:03 AM
Nearly two years after the tragic loss of their first first son, Jett, the Travoltas have a new baby boy, Benjamin.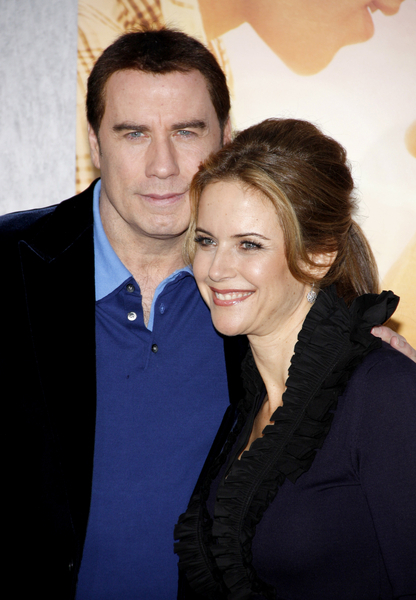 John Travolta and Kelly Preston Welcome a Baby Boy
After nearly 20 years of marriage, John Travolta and his 48 year-old wife, Kelly Preston, welcomed a happy, healthy, 8-pound, 3-ounce baby boy to the world yesterday evening in Florida.
Travolta and Preston, who, of course, lost their son Jett nearly two years ago, also have a 10-year-old daughter, Ella Bleu, who is excited to be a big sister to new baby Benjamin. "John, Kelly and their daughter are ecstatic and very happy about the newest member of the family," read a statement released today. "Both mother and baby are healthy and doing beautifully."
News of this celebrated birth comes nearly two years after the couple suffered the devastating loss of their first child, Jett, while on vacation in the Bahamas. Tragically, the 16 year-old, who had a history of seizures, experienced a fatal episode and his family was understandably shaken to the core by the unexpected turn of events.
Happily, the couple has come a long way since those dark first days following Jett's untimely passing and today, on this day before Thanksgiving, with baby Benjamin in the family fold, they're surely extra thankful. While photos of the new addition have yet to be circulated, it's surely just a matter of time before the happy couple shows off their bundle of joy and, no doubt, Preston, like most other Hollywood moms, will have her
body
camera-ready in no time.
-- Sarah McClure