Christina Aguilera and Jordan Bratman Have Separated - Is that Why She's Gained Some Body Weight?
Posted on October 12, 2010, 8:47 AM
Max's parents have separated -- will they divorce?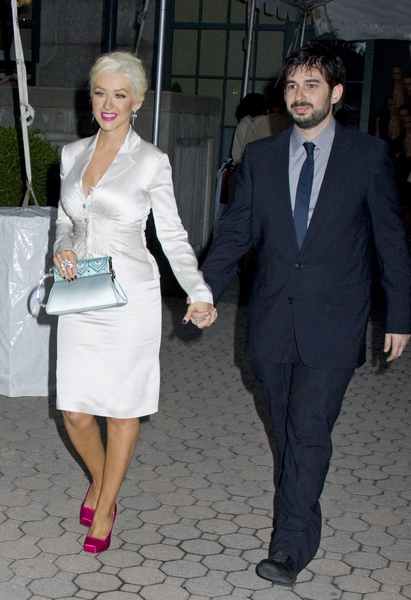 The Couple During Happier (and Leaner) Times
Tongues were wagging late last month when Christina Aguilera debuted a much fuller figure at an art gallery in Los Angeles. Now, we may have some insight as to why the songbird has been gaining weight on her formerly tiny
body
…She and her husband of 5 years, record exec Jordan Bratman, have separated. In fact, much like Courteney Cox and David Arquette, it seems that they've been living apart for several months.
"US Weekly" magazine first broke the story earlier today that, according to a source who's close to the couple, they are "now living apart, and will see how that goes." The source also says that the pair are committed to the welfare of their two year-old son, Max, saying that, "He is their main concern." So much so, in fact, that Aguilera has been bringing him to work with her as she puts the final touches on the soundtrack for her upcoming film, "Burlesque," opposite Cher and Kristen Bell, which premieres November 24.
TMZ.com, which is never slow to jump onto a story like this, has "confirmed" the split and points out that just like musician Ben Harper, who filed for divorce from his wife, Laura Dern, earlier this week, the pair has been married for 5 years – the site chalks both up to a "5 year itch."
Are you sad about this recent rash of celeb splits? Did you think that Xtina and Jordan and/or Courteney and David would be together forever? (And, do you find it a tad ironic that on the same day that Courteney announced her separation, came the news that her "Friends" co-star, David Schwimmer, had gotten married in a secret ceremony four months ago?) Ah, Hollywood…