Do You Want Healthy Skin Like Gisele?
Posted on March 15, 2010, 11:49 AM
Gisele Bundchen is known for her radiant, healthy skin (among other things), and now she's helping ladies everywhere achieve the same glow. The supermodel, pictured here at another event, recently announced that she will be launching her own line of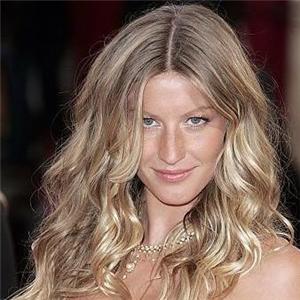 Gisele's new line of skin care promotes healthy skin.
In addition to using all-natural ingredients, the products will come in earth-friendly packaging and recycled paper, according to "People.com."
So far, the line contains a day cream, a night cream and a mud mask. Products range in price from $56 to $70.
The gorgeous Brazilian always has a beautiful complexion. We wonder if she actually uses her own products?
Gisele's husband, NFL quarterback Tom Brady, recently filmed a public service announcement on behalf of Earth Hour 2010, an initiative encouraging people all over the world to turn off their lights for one hour at 8:30 p.m. on Saturday, March 27.
What do you think, did becoming parents make the attractive pair more earth-conscious, or do they just know how to capitalize on a trend?