Columbian Beauty Sofia Vergara Disses Plastic Surgery, Madonna's Skin Care and, Surprise, She's a Natural Blonde!
Posted on August 12, 2010, 11:50 AM
The "Modern Family" actress tells Esquire magazine a thing or two about her thoughts on popular anti-aging strategies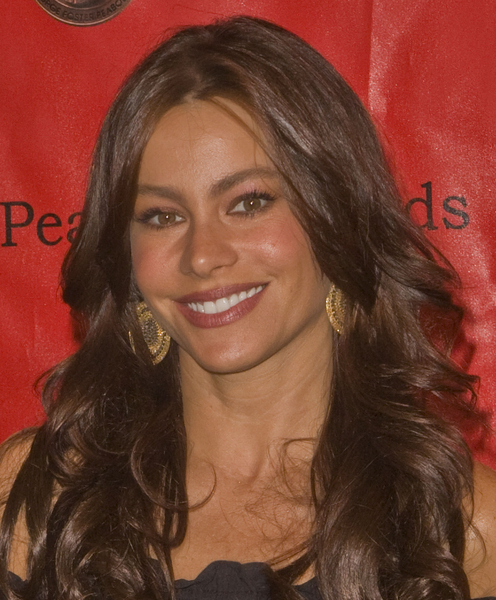 Columbian Beauty Sofia Vergara Disses Plastic Surgery, Madonna's Skin Care and, Surprise, She's a Natural Blonde!
When it comes to anti-aging
skin care
and plastic surgery Columbian knockout, Sofia Vergara has an opinion - or twenty - and she's sharing them all in the September issue of Esquire magazine.
The busty beauty, who's been dubbed one of the magazines "Women We Love," isn't 100% against anti-aging procedures but has disdain for all the actresses in Hollywood who submit to endless procedures. "L.A. is crazy," she says, "the women all look the same now. That thing with the cheeks. Like Madonna. WHo do they think they're fooling? It doesn't make them look young. You end up looking like a freak."
And, while she says that she may do something to her eyes at some point, the Emmy nominee also confides that she once considered getting a breast reduction but her very Catholic mother persuaded her not to by warning that "God [will] punish you if you cut them." That sound you hear is millions of male fans sighing with relief and whispering words of gratitude to Mrs. Vergara.
Despite a strict catholic upbringing, Vergara isn't uber-religious any more. As she told A.J. Jacobs in the Esquire article, "I don't think God cares if I wear nail polish or not. I don't think that's a deal breaker for him."
Evidently, he also doesn't care that she dyes her naturally blonde hair (!) to get work in Hollywood. "If you see my family, you wouldn't believe it. Everyone looks like they're Polish. Blond with blue eyes. But I wasn't getting any jobs in L.A. They were confused. They have this stereotype that Latin people have to look like Salma Hayek. The minute I made my hair dark, then they believed that I am Latina."
Her race won't factor in to her next role in the slightest. Despite the fact that it'd long been rumored she'd be playing "Smurfette" in the upcoming live action version of "The Smurfs," the former model says that's not so and that she's playing an executive at a perfume company.
Next up for Vergara, bikini clad pictures of whom recently sent the blogosphere into overdrive, August 29th's Emmy Awards. She's nominated for Best Supporting Actress for her role of Gloria on "Modern Family," (She was on hand to announce the nominations last month alongside "Wipeout" host Joel McHale so that was a fun morning). "I think we already won just by being nominated," she told Hollyscoop. "It's special to be here. If we don't win this year I'm sure that we have many more years to be able to win. I am grateful to be part of this group. People love the show so much."
Do you agree with Sofia that everyone in Hollywood is starting to look the same because of too much plastic surgery?