Cheap Manicures in Manhattan
Posted on August 26, 2010, 6:08 AM
Get top tips for thrifty prices in NYC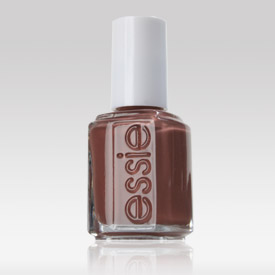 Essie polish, available at Azure in the East Village
Oh, we love us a good deal. Cheap, not so much, but thrifty, indeed. Why we're obsessed with finding frugal thrills with pretty payoff, like manicures for less than 12 bucks. And in a city where most things are the antithesis of affordable (think: rent for a studio apartment averages about two grand a month; a salad for lunch approximates the $15 mark; a decent haircut at a standup salon easily runs a Ben Franklin bill), we can't help but praise crazily-cheap manicure in Manhattan. Here are the places we deem worthy of your $10 (give or take), based on cleanliness, customer service, and of course, care for your
nails
:
If paying $11.50 (which includes $1 for quick dry) is up your alley, step into Daisy Nails and Spa in Hell's Kitchen. Though the 'hood is commonly-known for killer cuisine, this nail spot is making a fast mark. The staff listen (if you say, "don't cut my cuticles," they don't – a plus in NYC, where cutting cuticles is as commonplace as spotting a street vendor selling pretzels), are attentive, and actually give you a free mini massage while you wait for your nails to dry. Holy wow. We love you, Daisy.
OK, really: five bucks for a manicure is unheard of; a latte at Starbucks is more expensive. But, alas, it's true at Niu's Nail, where price is the premiere reason to visit this Kips Bay-area salon. For three more dollars, enjoy a French manicure (yes, $8 for those famous two-toned tips). So what if the atmosphere leaves a bit to be desired? If you're on the prowl for pretty
nails
that cost pennies (basically), Niu's on 26th Street is the name.
Home to NYU students and artsy types, the East Village has also become a Mecca for nail salons and spas (one at almost every corner and even in between). But for less than ten dollars, we suggest you book a slot (or, heck, just walk right in) at Azure Nail on Second Avenue. The staff is kind and courteous, careful and clean (all tools are sterilized and the entire salon kept sanitary); though the salon itself could use some easy updating, the techs are up-to-snuff in trends (like the gel, no chip manicure) and even offer the newest shades of both Essie and OPI, too.
Cleo Nails in Gramercy Park is the prime place for working women (and men) who want to get high-quality, cheap
nail care
until midnight (seriously, the hours of operation are 9:30 am until 12:00 am). For about eight dollars, patrons' nails get prettified quickly, easily and, of course, affordably when on-the-go is your groove. You won't feel pampered post polish, per se, but you will get glam tips in a timely manner every time. And no worries, appointments (or calling ahead) are not necessary.