Megan Fox Spotted Shopping Without Makeup
Posted on April 29, 2010, 3:04 PM
Megan Fox proves that natural beauty can be sexy too! The starlet recently dashed out of her house to pick up cosmetics in a Los Angeles beauty supply store, but she wasn't wearing a stitch of makeup during her errands, according to "StyleList.c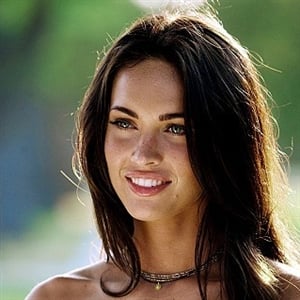 Megan Fox steps out without makeup
Some ladies who always look lovely on the red carpet appear shockingly average without makeup, but Fox looked great bare-faced!
However, it looks like skipping the cosmetics won't become a habit with the leading lady. The sultry brunette, who usually wears dark
eye makeup
and sports a ruby red pout, dropped a lot of cash on expensive products, the news source reports.
Doesn't she have assistants to buy that stuff for her when she runs out?
Fox, pictured here at a previous event, is only 23 years old, so we're happy to see that she's showing off her youthful,
healthy skin
and isn't hiding behind a mask of eyeliner and foundation.
The actress, who became a household name after appearing in
"Transformers," has recently garnered attention for her portrayal of a possessed cheerleader who turns homicidal in the flick "Jennifer's
Body
."