How to Get the Matte Makeup Look Without Drying Out Your Lips
Posted on November 25, 2009, 9:30 AM
If you want to stay on top of the matte lipstick trend this season, which has been seen on the likes of Emmy Rossum, Carey Mulligan and other celebrities, Elle Magazine is offering some helpful suggestions to master this makeup look without looking m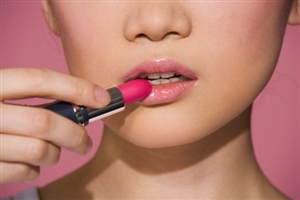 Matte lipsticks are all the rage this season
According to makeup artist Jim Crawford, matte lipsticks help make your lips look dry, because the formula contains more wax than oil, and relies on taking moisture away from the skin. Wearing the lipstick too long could cause your lips to dry out.
One way to achieve the matte look without using the actual lipstick is to first apply concealer to your lips for a dry base. Then apply multiple layers of moisture-rich lipstick. The base will still make the lipstick appear to be matte, even though your lips are staying hydrated.
If you need an even more moisturizing base, try an anti-aging eye cream on your lips. The formula will help diminish the appearance of lines and wrinkles around your mouth. This is a better idea if you're insistent on trying matte lipstick, or if you have naturally dry lips.