How to Get GaGa's Poker Face
Posted on December 2, 2009, 11:10 PM
Lady Gaga is known for her bizarre appearance, but that doesn't stop girls from trying to steal some style tips.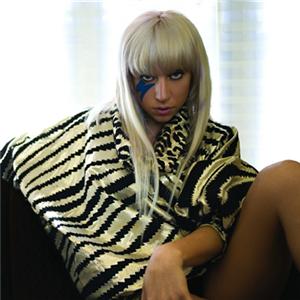 Lady GaGa is known for her outrageous makeup and fashion
Perhaps one of more popular looks is her makeup from her Poker Face video, which has been featured in one of Michelle Phan's YouTube tutorial videos that has been viewed more than 9.5 million times.
To look like the singer, pictured here, Phan says to start by adding foundation powder over your eyebrows to blend them into your skin tone.
Apply metallic silver cream eye shadow all over your lids, being sure to go up towards your eyebrow. Blend the shadow into your bottom brow line.
Also be sure to go over the balls of your eyelids with a white eye shadow, a highlighter will also work. Next, use a dark gray powder shadow and use an eye makeup brush to apply the color around the outer pockets of the eyes, being sure to bring the color down to the eye crease. Be sure to blend the colors evenly with a makeup brush.
Use liquid black eyeliner and go over the top lids, it may be easier to use a pencil for the lower lids. After the eyeliner is in place, add white highlighter to the inner corners of your eyes.
Apply fake lashes and you'll be ready for your photo op with the paparazzi.