Garcelle Beauvais-Nilon Files for Divorce - Still Rules Red Carpet with Hot Makeup Looks for African American Skin Tones
Posted on June 2, 2010, 9:49 AM
The former "NYPD Blue" beauty has dumped her cheating agent husband, Mike Nilon.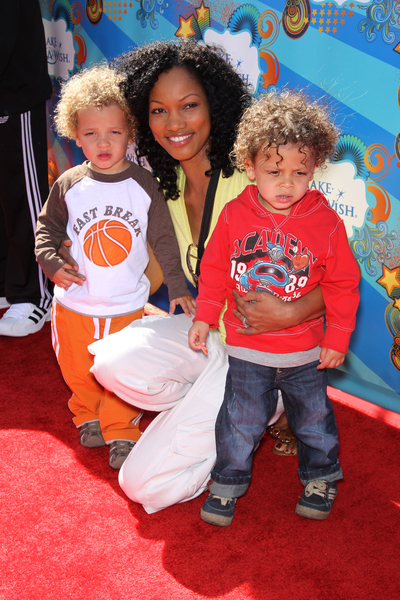 Garcelle Beauvais-Nilon Files for Divorce - Still Rules Red Carpet with Hot Makeup Looks for African American Skin Tones
First Elin. Then Sandra. Now Garcelle. Cheaters are running rampant in famous marriages these days and the latest victim, former "NYPD Blue" beauty, Garcelle Beauvais-Nilon, isn't going to go quietly.
"I found out today that my husband of 9 years has been having an affair for 5 years with some slut in Chicago," Beauvais-Nilon said in an email that she sent around to the famed CAA talent agency where her husband Mike Nilon works. "I am devastated! And I have been duped. Our boys don't deserve this," she exclaimed.
This hasn't been an easy couple of months for the native Haitian who had a hard time contacting her family following January's devastating earthquake on the Caribbean island. "We have no contact," she told Larry King at the time.
Citing "irreconcilable differences" (does anyone ever cite anything else?) in court papers filed yesterday, the red carpet fixture is seeking joint custody of the couple's 2 year-old twin sons, Jax and Jaid. (Seen here at a "Make A Wish" charity event in Santa Monica, CA in March.) Beauvais-Nilon is a product of divorce -- the youngest of eight kids, was three when her parents split.
With summer around the corner, the actress, who has a role on the new Mark-Paul Gosselaar/Breckin Meyer show, "Franklin & Bash," on TNT, told E! News that she'll take her kids on vacation and try to keep everything "light and happy."
One thing she's sure to be able to keep "happy" are her appearances on the red carpet. Her elegant style and
makeup
mastery work wonders at keeping her atop magazines' "Do" lists. That's because the former model knows a thing or two (or twenty) about what makeup looks work best on her and she can always be counted on to dazzle at whatever event she attends.
Never one to be wary of a bright pop of color, the 43 year-old former model, whom Essence magazine calls "the leading lady on the Los Angeles fashion scene," can often be seen sporting a smoky, richly pigmented eye that plays beautifully off her skin tone which is a
top beauty trick for African American women
.