Rachel Zoe Welcomes New Baby Boy
Posted on March 24, 2011, 12:08 PM
Hollywood's most prominent celebrity stylist just delivered a baby boy!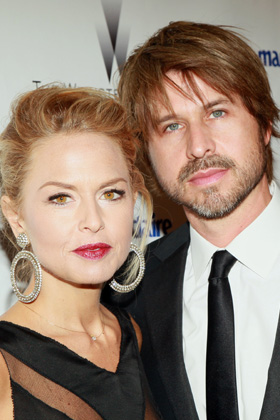 Rachel Zoe Welcomes New Baby Boy
Celebrity stylist Rachel Zoe went in to labor on Wednesday, March 23 at Cedars-Sinai in Los Angeles, and today, left the hospital as a new mom. Zoe and husband, Rodger Berman, welcomed their first child, Skyler Morrison Berman weighing in at a healthy 6 lbs and 12 oz.
"Mom and Dad 'LITERALLY' could not be happier or more in love with their son!" the couple said in a statement.
The fashionista and investment banker Berman married 12 years ago. They had tweeted about the impending
baby and pregnancy
and how thrilled they were to expand their family.
Despite now having a baby boy to juggle, it's unlikely the 39-year-old fashion maven will slow down. With a demanding career made famous through her reality TV show, "The Rachel Zoe Project," her Rolodex filled with celebrity clients, and her own fashion line, Zoe was reported to be the most powerful stylist in the city -- surpassing all her professional peers according to the "Hollywood Reporter".
I can't wait to see the designer onesies their son will wear. It's safe to assume, the boy will be the most styling of Hollywoood babies.
-- Sharon J. Yi