Is Queen Latifah on the Baby Train?
Posted on January 21, 2011, 1:58 PM
The baby bug has hit Hollywood -- did Queen Latifah catch it?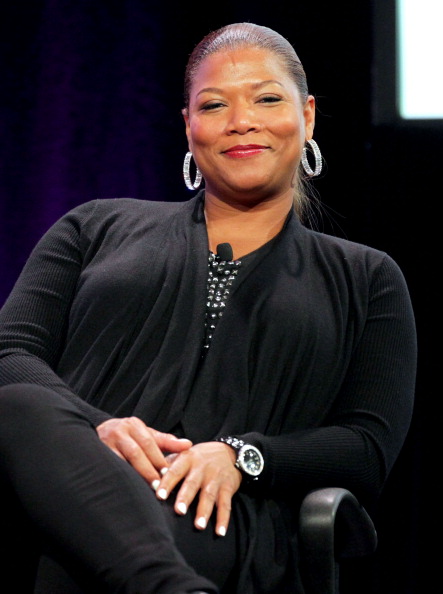 Is Queen Latifah on the Baby Train?
With what seems like a different star announcing their pregnancy every day, 2011 has certainly brought a baby boom to Hollywood and now, the gay community is joining the bandwagon. First Neil Patrick Harris and Elton John find surrogates, and now come the rumors that Queen Latifah is planning one this year as well.
The 40-year-old actress and girlfriend Jeanette Jenkins have been together for years (although on the very down low) and, now there's word that they are trying to have a baby. According to the "Enquirer," a source quotes, "it was only recently that Queen and Jeanette finally sat down and said to each other, 'Yup, it's time.'"
The source continues, "Queen and Jeanette are incredibly happy with each other, and they want to start a family. A baby is their number one priority and they're considering all their options."
While Queen Latifah can be the carrier, with impending work engagements, it may be more likely that Jeanette will step up for the job, says the source. In addition, "surrogacy and adoption are two other possibilities. Neither one of them is hung up on where the baby comes from. They know they're going to fall head over heels with their child however the baby comes to them. They both feel children are a blessing."
I wonder who they will choose the sperm donor to be … Ex-co star LL Cool J perhaps? Or, maybe John Legend? And, with the gay and lesbian community jumping in on the baby boom fun could Ellen DeGeneres and Portia de Rossi be next?
-- Sharon J. Yi