Nina Garcia's Health & Beauty Diet for Her New Baby Boy
Posted on August 19, 2010, 1:21 PM
"Marie Claire" Fashion Director and judge of "Project Runway" Nina Garcia is having a boy!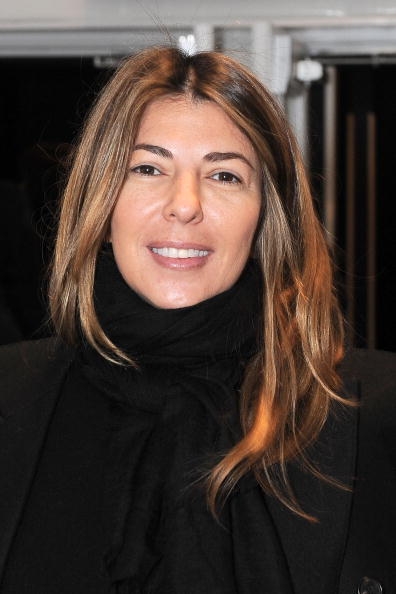 Nina Garcia's Health & Beauty Diet for Her New Baby Boy
Nina Garcia, best known for sitting on the panel of judges for "Project Runway" just told "People" the gender of her second child.
"I'm having another boy!" Garcia, 45, said yesterday. "We're very excited to give our son a brother."
Garcia and businessman husband David Conrod says 3-year-old son Lucas Alexander is excited for the coming baby as well.
"He's excited and he gets it," Garcia says. "We told him, and he's very happy to be a big brother. He's waiting for the baby to come more than we are."
Six months into her second pregnancy, Garcia admits the second time around is harder because of dealing with her
baby and pregnancy
at the same time.
"Everything is harder because I have a little one at home that needs a lot of my attention and having a summer pregnancy is a lot harder than a fall pregnancy," she says. "The hot New York heat has not been helpful."
Though the humidity may be unbearable, Garcia loves the season's fruit selection.
"I've been eating a lot of watermelon," Garcia says. "Lots of fruits and vegetables but mainly watermelon. It tastes better than ever so I've been indulging in that."
It's actually extremely beneficial for Garcia's
health and beauty
to indulge in such fruits according to Dr. Howard Murad, author of "The Water Secret." Eating fruits such as watermelon that have such a high water content is the secret to looking and feeling younger. By eating your water instead of drinking it, the water is absorbed in the body better and thus provides a stronger health impact and more radiant skin. Check out some other foods that are packed with
vitamins to improve your skin
.
The Fashion Director says Conrod is extremely supportive through the entire process calling him "the best husband."
"He is pampering me and helping a lot with our son. Right now [Lucas] wants a lot of attention, so my husband helps with the bathing and the feeding and putting him to bed while I'm resting. He's been so great."
I can't wait to see the beautiful clothes she'll be wearing as her bump gets more prominent. Call me a weirdo, but I love baby-mama clothes. Host of "Project Runway" and supermodel Heidi Klum began her own maternity line called "A Pea in the Pod." Maybe Klum will be gifting Garcia's baby shower with some stylish Pod clothes.
By Sharon Yi