Orlando Bloom Named the Face of Hugo Boss' New Fragrance, BOSS Orange
Posted on July 8, 2010, 2:11 PM
The "Pirates of the Caribbean" star (and Miranda Kerr's fiance) was recently announced as the face of the men's fashion house's newest scent.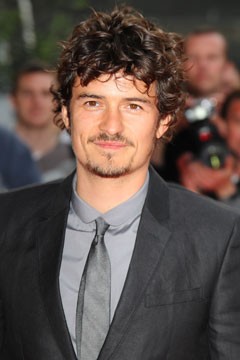 Orlando Bloom Named the Face of Hugo Boss' New Fragrance, BOSS Orange
"Pirates of the Caribbean" star, Orlando Bloom, was recently announced as the face of BOSS Orange, Hugo Boss' newest
fragrances launch. "BOSS Orange is a brand I immediately identified with because it has a laid back, spontaneous quality I relate to," the actor stated in a release. BOSS Orange is a follow-up to Hugo Boss' women's scent, which launched in Europe in 2009 with actress Sienna Miller as its face.

While the BOSS Orange campaign details are still under wraps, brands reps told PEOPLE that the fragrance will only be sold in Europe and won't grace department stores everywhere across the United States. As for the actor's latest role, "it's been really fun- and there's more to come!" Bloom stated.

Bloom, age 33, has been keeping super busy even beyond BOSS Orange. The actor recently announced his engagement to Victoria's Secret model, Miranda Kerr. The A-list couple has been dating since 2007 and has always remained very secretive. "Everyone asks me to talk about him and they get really annoyed with me when I say no," Kerr, 27, told The New York Post's Page Six magazine in 2008. "But if you want to know about him, why don't you go and ask him? I'm sorry, but that's just how it is."

Bloom has been quoted as saying how they nab their time together, even with busy schedules. "Miranda and I spend so much time apart; she's working hard, I'm working hard, so we have to grab time together whenever we can," he told reporters. A weekend here, a weekend there ... We are just enjoying our time together now." Additonally, Bloom recently testified before a grand jury in the infamous "Bling Ring" case where several Los Angeles teenagers allegedly broke into several celebrity homes and stole more than $3 million in cash, clothing, jewelry and art.

Lindsay Lohan and Paris Hilton had also appeared before the grand jury to testify against the five reputed ring members, all whom of which pleaded not guilty to the charges. In addition to Hilton, Lohan and Bloom, alleged victims include Megan Fox, Brian Austin Green, Audrina Patridge, Rachel Bilson and Ashley Tisdale.