Alanis Morissette Welcomes a Baby Boy on Christmas Day
Posted on December 27, 2010, 1:14 PM
The 36-year-old singer had a merry Christmas that included the delivery of her first child, a baby boy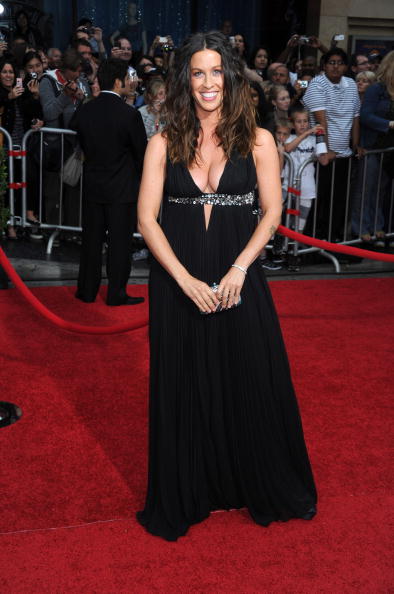 Alanis Morissette Welcomes a Baby Boy on Christmas Day
Looks like Santa teamed up with the stork this year for singer Alanis Morissette who received a very merry Christmas delivery: a new baby boy. Her pregnancy, announced in August, was a surprise for both the 36-year-old singer and her rapper husband Mario "Souleye" Treadway, 30.
The two married in a small ceremony on May 22 at their Los Angeles home, just months before the pregnancy was announced.
"I actually thought I wasn't [pregnant]," the Canadian singer said to Chelsea Handler on the "Chelsea Lately" show. "I had just sort of said in passing [to my doctor] that I was a little late … And he said, 'Let's take a quick look.' " A little while later, the doctor said Morissette "looked like" she was pregnant.
"And I said, 'There's still a chance that I'm not, though, yes?' " Alanis said. "And he said, 'About as likely as my getting a sex change.' And I said, 'So, when are you getting your sex change?' "
With her long, prolific song-writing career with 11 albums and seven Grammy Awards, the pregnancy may have come as a surprise, but it was definitely a pleasant one as this baby boy is Morissette's first child. With her first pregnancy now over, I wonder how long it'll take for the Grammy Award winner to get her
body
back … as with many celebs, probably not very long.
Morissette was previously engaged to actor
Ryan Reynolds who recently separated from Scarlett Johansson
.
-- Sharon J. Yi