California Is Suing Brazilian Blowout Company Because of Toxic Formaldehyde Fumes
Posted on November 11, 2010, 12:12 PM
When it comes to the pursuit of beauty, is a toxic human carcinogen like formaldehyde taking it too far?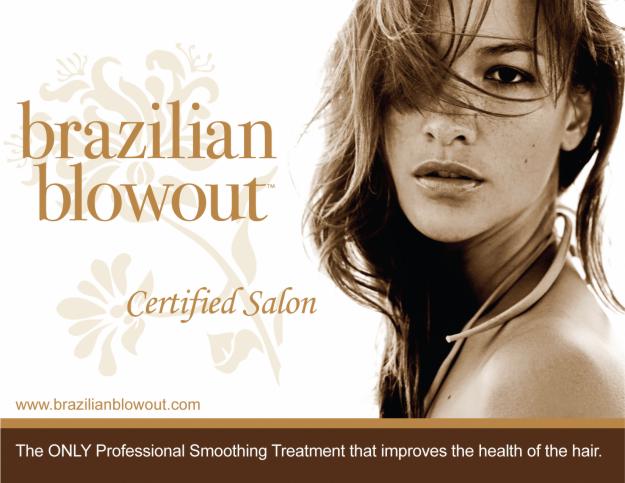 How far would you go for a silky head of hair?
We get it. Who doesn't want an effortlessly manageable, frizz-free, shiny head of
beautiful hair
? Straightening techniques like hair ironing or blow drying are options of course, but they're temporary. Then, there's the Brazilian Blowout. Translated from the Portuguese 'escova progressive" (progressive blow-dry), this process is guaranteed to banish over-processed, tired, lack-lusting hair for at least three months. But, as with most things that seem to good to be true, there's a catch.
On Wednesday, the office of California state Attorney General Jerry Brown (who, last Tuesday won the Gubernatorial election) filed a lawsuit against the North Hollywood-based Brazilian Blowout company, alleging the hair-straightening "solution releases high levels of formaldehyde gas, a known human carcinogen to cause cancer." (Note: this is the same carcinogen used to preserve dead animals and humans.)
Despite the company and its CEO, Monte Devin Semler, contending that the product is safe to use and "formaldehyde-free," the Attorney General's suit also claims the company violated Proposition 65, a law that requires labels warning consumers about cancer-causing chemicals.
Formaldehyde lurks in many products, but at much lower levels. Recently, authorities at Oregon's OSHA, the agency responsible for workplace safety and health, ran tests and found that the Brazilian Blowout contained between 4.85 percent and 10.6 percent formaldehyde – a level vastly higher than the accepted amounts in some beauty products.
A 2007 "Allure"magazine article, "Scared Straight" found similar results. It noted that "no government agency is charged with approving beauty products before they go to market." After collecting samples of the solution and sending them to an FDA-registered lab for testing, the magazine discovered the Brazilian Blowout formula contained "at least ten times more formaldehyde than the .2 percent that is determined to be safe by the Cosmetic Ingredient Review Expert Panel, a group of scientists and doctors who assess and set recommended safety standards for cosmetics ingredients."
With these recent allegations, stylists are taking heed of the beauty treatment. A handful of prominent salons have already banned the hair processing method, including Sally Hershberger salons in Los Angeles and New York, and the John Barrett Salon at Bergdorf Goodman in New York. Some stylists and clients are even donning gas masks to ward off the toxic effect caused by the procedure. Many stylists are speaking up about the negative health effects of applying the product, from nosebleeds and breathing problems to eye irritation, headaches and irritation.
Knowing what you know, would you submit to the procedure? And, if you've already had one, would you do it again?
-- Sarah McClure