Eva Longoria Has Filed for Divorce
Posted on November 17, 2010, 9:43 AM
After denying the rumors that circulated yesterday, the "Desperate Housewives" star has set the divorce in motion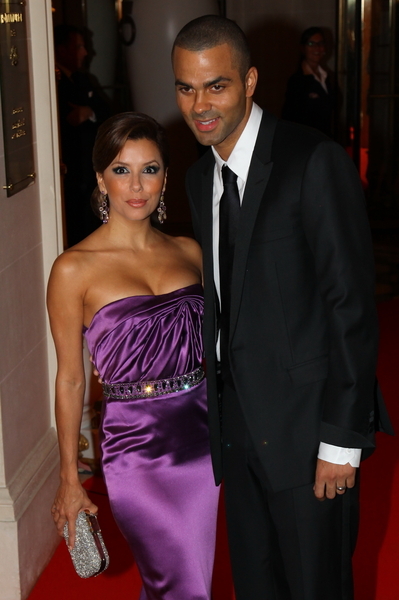 So Much for Their Happy Ending: Eva Longoria and Tony Parker are Divorcing
TMZ.com broke the story yesterday that Eva Longoria's husband, San Antonio Spurs point guard Tony Parker,
had filed divorce papers in a Texas courthouse
and within minutes of the news hitting the web came statements from both stars' publicists denying the allegations. Then, this morning Longoria made it official by filing documents with the Los Angeles Superior Court.
Why? As Longoria told her friend Mario Lopez today, it's because Parker was reportedly unfaithful a couple of times and she has the hundreds of texts to prove it.
It's a sad ending to a very public romance that culminated in a glamorous wedding (and her beautiful Angel Sanchez gown and upswept
hairstyle
) in a 7th Century French castle three years ago.
Neither of the stars has released a statement as yet, but it's only a matter of time before we hear from one - or both of them.
--Audrey Fine