Lauren Conrad Debuts Two New Books and a Messy Chignon Hairstyle
Posted on October 6, 2010, 12:13 PM
The former "Hills" star, who will be heading back to MTV reality land soon, looked like a bride in a white lace dress at her NYC book signing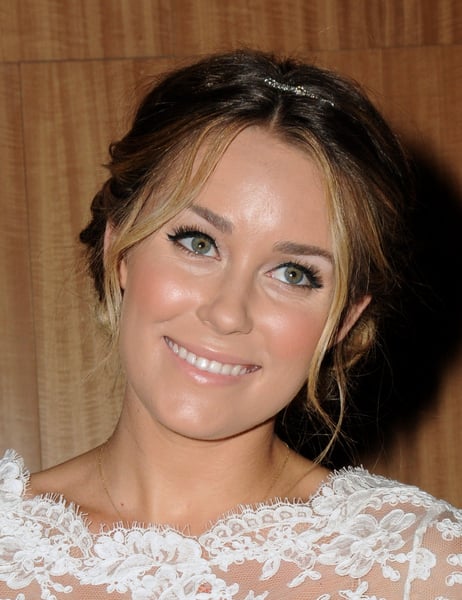 Lauren Conrad Release Not One, But TWO Books Yesterday
Lauren Conrad may not be a bride, but yesterday in New York, she was wearing little white lace Marchesa dress that could've worked in a pinch if someone had been there to whisk her off to the altar.
The former "Hills" star also wore a messy-chignon
hairstyle
replete with a pretty headband while she sat for oodles of fans who'd shown up to have her sign a copy of her TWO new books.
The first, "Sugar and Spice," is a novel (the last in the "L.A. Candy" trilogy), the second is her eponymous "Style" guide, in which, and we quote, " Lauren offers tips on how to create your own unique look, shares her favorite sources of inspiration, and identifies the absolute must-haves for any fashionista's wardrobe. Along the way, she examines her fashion evolution, from California-casual teen to camera-ready style icon and clothing designer."
There are also some beauty and hair advice and tips to be gleaned from the book which is her first non-fiction work.
Also coming down the pike for the multi-hyphenate Laguna Beach native, whose LC by Lauren Conrad fashion line is sold exclusively at Kohl's stores nationwide, is a return to reality television.
The girl who made a name for herself on MTV's "Laguna Beach" then "The Hills" has revealed that she'll be returning to her old reality stomping ground with a new show on the network. Her as yet untitled foray will, according to MTV, "deliver an inside look at what it takes for a famous young woman to build her own company from the ground up," with the company being her "Paper Crown" fashion label with pals Maura MvManus and Gary Samuelian.
For fans who are surprised by her return to the genre that made her somewhat of a household name, LC defended the move by telling MTV News at the book signing "Well, I never was completely done with reality. It was just reality based on my personal life," making the distinction that the new show will seem "more real" than the other two.
Will you be tuning in for the new show? Do you care about Lauren Conrad and her ventures? And, have you read any of her books?