Get Kellie Pickler's new red hairdo at home on a budget
Posted on November 12, 2009, 3:53 PM
Recessionistas everywhere will enjoy this advice that will keep hair looking great and wallets full.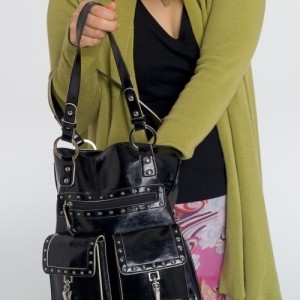 Use these haircare tips and you won't be searching through your handbag for change
Surprise! It is possible to keep your hair looking great while keeping a few pennies in the process. Even though you might have given up more expensive salon treatments to save, you don't have to skimp on hair care itself. Dr. Paradi Mirmirani, a dermatology professor at the University of California at San Francisco, offers up some less costly hair care advice.
If you have long hair and tend to shampoo your hair from root to tip, Dr. Mirmirani suggests that you just focus on washing the scalp. This might mean it's okay to buy that top-of-the-line shampoo as using less on only the scalp can make it last longer. "Most of us are probably over-washing our hair and can save some money by using less shampoo," she says.
Want to try out Kellie Pickler's new red hair color? Don't go to the salon, advises Dr. Mirmirani. At-home kits tend to be much cheaper, and you can also buy a temporary shade that washes out over time. "By dyeing their own hair, people can save a considerable amount of money on their hair care routine," she explained.