Blake Lively's hairstyle is setting a new trend
Posted on November 13, 2009, 9:16 AM
Stylish ladies across America try to get Blake Lively's long hairstyle.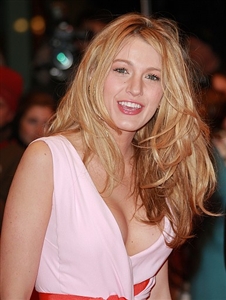 Find yourself asking for Blake Lively's Hairstyle at the salon?
Women across the country want "Gossip Girl" star, Blake Lively's, pictured here, hairstyle and will go to great lengths to achieve the look. Her hairstyle is experiencing similar popularity to that of Jennifer Aniston in the nineties, when her hairstyle from "Friends" was worn by many women.
Lively's long, gently waved hair is the subject of great discussion, and ladies around the country are trying to get her look. The New York Times spoke to a Manhattan stylist, John Barrett, who has seen an increase in clients looking for Blake's hairstyle. He tells the newspaper, "it's aspirational hair."
While it can take years to grow hair to be Lively's length, some ladies prefer to cheat and add extensions instead. According to New York magazine, these can cost over $1,000 and will take several hours to add.
If you're simply after Lively's messy, wavy style, this look is certainly easier to achieve. Simply take sections of hair and twist around a wide-barrel curling iron. Shake loose, apply a bit of hairspray and you're ready to go.