How to Get Blake Lively's Coveted Hairstyle in 3 Easy Steps
Posted on November 24, 2009, 1:13 PM
The most requested celebrity hairstyle these days? Forget the Rachel, it's all about Blake Lively's long locks, pictured here.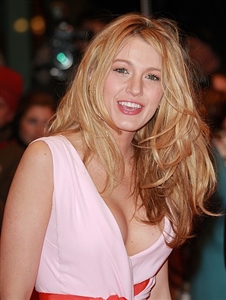 Blake Lively often lets her hair hang loose
Glamour Magazine is reporting there is a three-step way to get Blake's look without having to go to a hair salon. The tips are easy enough to do in the comfort of your own home.
The woman's magazine reports that the secret behind Lively's hair is that it's perfectly imperfect, or unassuming. According to Gossip Girl hairstylist Jennifer Johnston, it's all about mixing textures.
Johnston starts by spraying Lively's wet hair with Shu Uemura depsea repair foundation to add volume, and then blows it dry without a brush so her hair doesn't get too straight.
Once the hair is dry, use both a curling iron and a hair straightener and take random strands of hair and either curl or straighten it. This will give you Serena's signature bed head look.
Johnston said not to worry if some parts are curled more than others; the idea behind this hairstyle is to make it seem like your hair just falls into place like this, even if you have to go through some steps to get it there.