Kim Kardashian Claims It's Empowering to Forgo Makeup
Posted on May 12, 2010, 1:12 PM
Kim Kardashian, who was named one of "People" magazine's most beautiful people of the year, spent much of her interview telling the publication about how beautiful her makeup and hairstylists made her feel.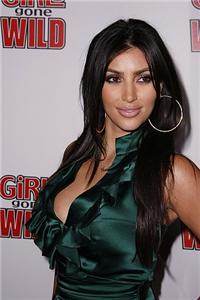 Kim Kardashian reveals it's empowering to forgo makeup
But, in a strange turnaround, it seems that the 30-year-old is now spreading the word that she likes eschewing makeup every now and then, too.
The lovely lady, best known for her family's reality show, "Keeping Up With the Kardashians," recently appeared in "Life & Style" magazine bare-faced.
"Posing makeup-free is really empowering. Why not show people what I really look like?," she told the news source.
However, Kardashian, pictured here on the red carpet, was quick to point out the benefits of cosmetics, too.
"Makeup just enhances beauty. It makes you look more rested and even-toned. I use it to give my whole face a little more color since it's so pale in comparison to my
body
," she said in the interview.
We wonder if sisters Khloe and Kourtney will follow suit and ditch their makeup for a day. We'd love to see what they look like under all of that eyeliner and foundation!