Halle Berry and Her Hot Hairstyle Land a New Boyfriend - French Actor Olivier Martinez
Posted on September 8, 2010, 9:59 AM
The Oscar-winning stunner has moved on from French Canadian Gabriel Aubrey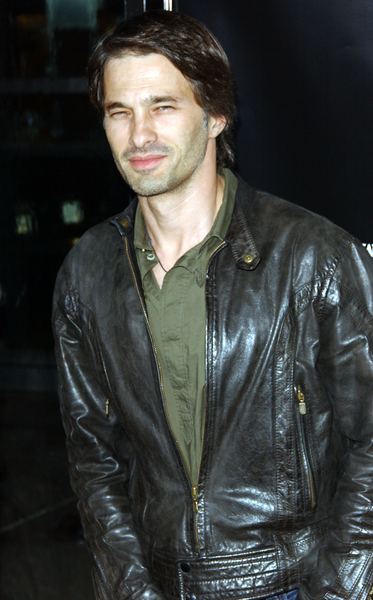 Halle's New Beau?
Halle Berry seems to have a thing for French guys. The Oscar-winning beauty has reportedly moved on from her ex supermodel beau Gabriel Aubry (who's French Canadian) to land in the arms of hottie French actor Olivier Martinez.
Berry, sporting a new longer-in-the-front version of her signature pixie
hairstyle
, was spotted making out with the handsome Frenchman in his hometown of Paris.
The actress, 44, met Martinez, also 44, on the set of their upcoming movie "Dark Tide." The pair was on a break from filming in South Africa when fans spotted them. "They had their arms around each other as they walked," a witness told People magazine. "They were both smiling and laughing and their body language was very flirtatious. They definitely seemed like a couple – absolutely looked like more than friends."
Martinez, who gained fame in America for lighting Diane Lane's fire in "Unfaithful," is the first man that Berry's been seen with since splitting with Aubry earlier this spring. The pair has a daughter, Nahla, who's 2 years old.
Berry, of course, was married to baseball player David Justice and musician Eric Benet before getting together with Aubry. Martinez has been linked to Juliette Binoche, Mira Sorvino and Kylie Minogue.
Where their relationship will go remains to be seen but, one thing's for sure, they sure
look
good together!