The VIP (Very Impressive Product) Pick of the Week #22

Posted 07/08/11 at 12:24PM by Audrey Fine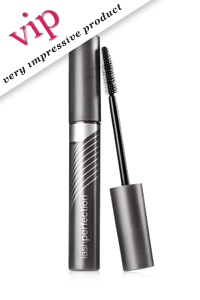 The Product
:
COVERGIRL LashPerfection Mascara
The Price
: $6.49
The Company Spiel
: "Introducing volume, individually wrapped. The lashwrap brush perfectly surrounds each lash with volumizing mascara, all the way around your eye. Up to 3X the volume vs. bare lashes."
The Real Deal
: As regular readers of MyBeautyLife know, my eyelashes are virtually non-existent and I'm something of a mascara-holic. A picky one, too. I despise flakes or smudging of any kind and abhor little wimpy wands. Imagine my delight then when I tried the new LashPerfection and really,
really
liked it. It works just as well as some of the high falutin' expensive ones I'm drawn to (you know who you are
Fiberwig
) and passes my pet peeves tests with flying colors -- no flakes or smudges
and
the "lash wrap" wand is just the right size and gets the job done.
The Upshot
: Why spend more for the same results? I really like this mascara and have cleared a space for it in my (considerable) collection. Let's hear it for the drugstore brand. Woot!
Do you (like me) have anemic, pathetic excuses for lashes? Do yourself a favor and check out these
eye opening tips
-- you (and your puny lashes) will thank me.

Our Expert Guides