The VIP (Very Impressive Product) Pick of the Week #15

Posted 05/13/11 at 02:34PM by Audrey Fine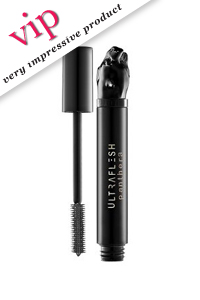 The Product
:
Ultraflesh Panthera Mascara
The Price
: $26
The Promise
: "This volumizing, super-defining, and long-wearing mascara gives the term 'cat eye' new meaning. Formulated with a blend of natural waxes, it maintains the lashes' soft, pliable feel while keeping lashes conditioned and promoting healthy growth. The dual-purpose brush combines a full brush experience with a comb on the other side to create definition and length without clumping or smudging."
The Real Deal
: As readers of this column know, I have the world's most anemic eyelashes and, over the years, have spent the equivalent of the GNP of Moldavia trying different mascaras. This one truly lives up to the hype. I don't know whether it's the formula or the brush or a combination of the two but it gives me gorgeous, long, lush lashes -- so much so that people have even asked whether I was wearing false ones!
The Upshot
: While the price tag is steep, I'll definitely add Panthera to my mascara arsenal -- it works too well not to.
What's your favorite mascara? Did you know that you can make it work even better if you follow this simple
step-by-step procedure
.

Our Expert Guides