Reader Q&A: "I Want To Cut My Long Hair. Which Styles Are Popular Now?"

Posted 01/23/12 at 02:00PM by Audrey Fine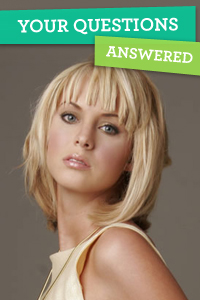 At My Beauty Life, we love to surround ourselves with the top thinkers in the beauty business. That's why it should come as no surprise that
Michael Dueñas
, the ingenious creator of HairRoomService (they come to your house to style you), serves as our resident hair expert.
We've been getting a lot of "ready for a change" hair-related questions lately, like this one from Mandy in Chicago:
"My hair is long -- to the middle of my back -- and I'm ready to make a change. Last year was all about the pixie haircut. Which styles are popular now?"
We checked in with Dueñas to see what he recommends.
Dueñas
: You are right about the pixie cut being hot last year, but now we have moved on! Cuts that fall just past the shoulders -- as well as slightly above -- are very in at the moment. A piece-y look is a must this season, and feathery ends are in. If you are looking for a change from long hair, add some more layers and a heavy fringe, which is a perfect way to experience a dramatic change without losing your length.
Have a color query? Here are answers to your
Top Five Hair Color Questions
.

Our Expert Guides