Pink-Ribbon Beauty Products: How I Plan to Support BCA Month

Posted 10/13/10 at 08:27AM by Total Beauty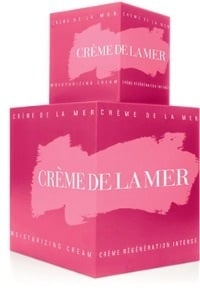 It's Breast Cancer Awareness Month. A good friend of mine was diagnosed with breast cancer three years ago at age 37, and her whole world was turned upside down. I will never forget the day she had her husband shave her head, pre-chemo. She looked so radiant in
red lipstick
paired with her bald head. She is my hero.
So when cosmetics companies release special edition "Breast Cancer Awareness" cosmetics every October, I'm all for it. I love knowing a portion of the proceeds goes to an issue I'm
so
passionate about.
Here's what I'm buying this year:
Sephora Collection BCA Pop-Up Brush, $8
Essie We Can Do It Pink Nail Polish, $8
Philosophy Shower For The Cure Shampoo, Bath & Shower Gel
, $20
Ulta Pink Ribbon Tote and Umbrella
, $5
And this is on my wish list:
La Mer Creme de la Mer
, $230
Together, we
can
find a cure.
Has your life been touched by breast cancer? Comment below.
Have you checked out these handy beauty tools? No? Now's your chance:
Find the best makeup and hair colors with our
Color Finder.
Or, solve your anti-aging problems with our
Skin Matrix.
And finally, recreate gorgeous celebrity hair and makeup looks by flipping though our
Look Book
.

Our Expert Guides