How to Look Cute (Not Overly Made-Up) at the Gym: Four Easy Steps to Follow

Posted 09/14/10 at 08:40PM by Total Beauty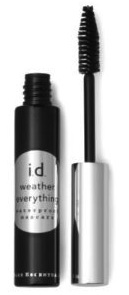 While most people make resolutions on New Year's Eve, I tend to make mine when school starts. Off go the kiddies and out the window go the bad habits I've cultivated over the summer -- or so I hope.
And, though some less-than-stellar behaviors I fell into during the last couple of months -- like being in the sun too often and eating the kids' leftover fries and ice cream -- organically fall to the wayside, others like skipping the gym altogether and not taking even 3 minutes to try and look decent need some conscious effort paid to them.
All this is just my long-winded way of saying that I'm going back to the gym/tennis court
and
going to attempt to look less like a troll while I'm there. Now, don't get me wrong, I have no patience with chicks that treat a trip to the treadmill like it's a beauty pageant (you know who you are), but there's nothing wrong with trying to look presentable while working up a sweat.
Here's what I plan to do:
Keep My Hair Under Control
: I may no longer have a mop of long locks to tame in a braid, but this new Pixie can get more than a little poufy if left to its own devices. That's why I invested in a bunch of cloth headbands. (I like
Goody No Slide Headbands
, $6.99) They're comfy, keep my hair under control and, best of all, are washable.
Add Some Coverage (And Color) to My Face:
While wearing foundation and powder can clog pores if worn while sweating, concealer (like
MAC Studio Finish SPF 35 Concealer,
$16.50, which also helps block the sun's harmful rays) and tinted moisturizer (try
Laura Mercier Tinted Moisturizer,
$42) won't. The concealer helps to cover up my blotchy complexion -- and stays put -- and the moisturizer works like a charm to even out my skin tone and add some color to my increasing pallor as summer wanes.
Keep My Eyes From Disappearing Altogether
: I absolutely draw the line at donning a full-on, made up eye to smack tennis balls around or lift some dumb bells, but since I really don't want to look like a total zombie while doing it, I've made the concession to wear waterproof mascara. (Try
Bare Escentuals Weather Everything Mascara,
$15.) Just be sure to get one that is easily removed -- you don't want to have to yank your lashes from your lids after a workout as that kind of defeats the purpose here.
Maintain a Semblance of Moisture in My Lips
: Working out, especially outside, tends to dry the heck out of my lips. I don't know whether it's the sun or that I lick them while concentrating on executing the moves correctly but, somehow they end up cracked and parched. I will not condone wearing lipstick to the gym, but a little balm (I am a certified
Carmex Click Stick
, $1.69, addict.) or, perhaps a
very
light pink gloss (try
Too Faced Mirror Mirror Lip Gloss
, $16) will pass muster.
That's it. A simple, 4-step mini-routine that will make getting back in fighting shape a little less grungy.

Our Expert Guides