How I Fixed My Too-Dark Hair Color Myself

Posted 11/29/11 at 06:30AM by Rebekah George
I recently had a hair crisis. I'll spare you the excruciating details, but suffice to say that my usual colorist was out sick and I let someone else do the job -- to disastrous results. I left the salon looking like Morticia Addams.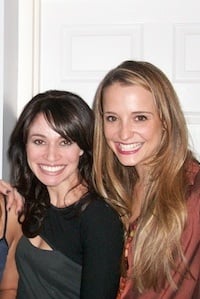 As my too-dark hair and I rode in a taxicab to meet friends downtown for dinner (that's witchy-poo me and a pal in the photo at left), I hatched a fix-it plan of attack. If you're ever staring back at your own accidentally Goth image in the mirror, follow these steps and you'll be lighter and brighter in no time. (Just like I was in the "after" photo, below, taken outside the next day.)
Wash Your Hair Right Away
: The detergents in shampoo tend to wash out your hair color over time. If you shampoo immediately, you'll remove extra amounts of hair dye -- which will help lighten hair a little. Clarifying shampoo is best for this job, but if you don't have any on hand, dish washing liquid does the trick, too. It contains higher amounts of detergent than regular shampoo. (Just be sure to use lots of conditioner afterwards.)
Try a Toner
: At-home toners or color correctors can help soften your shade. I like
Ion Brilliance Color Corrector
, $8.99, because it's a simple, single-step process and doesn't damage hair. (Just be careful not to go overboard and to try a strand test first.)
Paint on Highlights
: A few lighter streaks can help break up a darker hair tone. (Try
Clairol Hairpainting Blonde Highlights
, $8.79.) And, bear in mind that highlights don't need to be perfectly spaced -- a few sporadic streaks that are lighter at the ends look most natural. Just paint on a few and go from there. If your hair is still dark, go back and add a few more.
Once your color is back on track, be sure to use a weekly hair mask or deep conditioner to help make it strong and hydrated.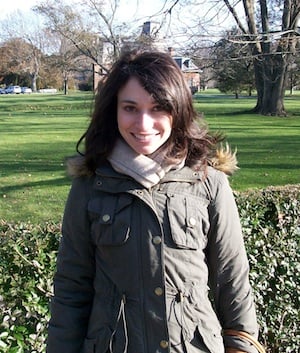 What do you think of my hair coloring prowess?

Our Expert Guides