How I Camouflage a Bad Hair Day [SLIDESHOW]

Posted 09/14/11 at 11:44AM by Charli Schuler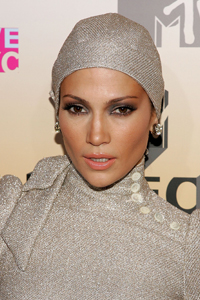 Bad hair days. We've all been there ... and it's so frustrating. When I had long hair, I wanted to cut it because it was way too heavy, greasy, and flat. So I cut it short ("low maintenance, here I come!") and was thrilled until pieces started sticking out every which way. Now, while it's growing out, it just looks dented and weird most days.
Don't get me wrong; if I bother to take the time to style my hair, it looks just how it's supposed to. But what's a girl who's crunched for time to do with hair that's just not cooperating? Call up an expert stylist and ask for help, of course! So, that's what I did and now you don't have to.
I collected the styling tips from celebrity stylists Jet Rhys and David Lopez to find the easiest styling 'dos to bail us out of bad hair days. See if any of them will work for you.
START THE SLIDESHOW NOW ...

Our Expert Guides