Flattering -- and Effective -- Asian Eye Makeup Tips [SLIDESHOW]

Posted 10/19/11 at 03:20PM by Charli Schuler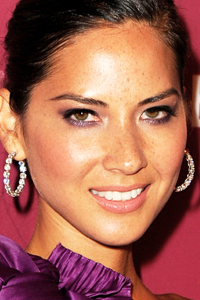 Even though there seems to be a greater proliferation of Asian eye makeup tips these days, the same type of questions still seem to go unanswered: "How can I do a smoky eye
without
looking like a panda?" "Why does my liquid liner end up in the middle of my eyelid?" "How should I apply color on my lids so that it
shows
when I open my eyes?"
To finally solve the mystery of how to apply makeup on Asian eyes (since my personal knowledge is pretty much limited to applying my own) I talked to celebrity makeup artist and Asian-eye expert Taylor Chang-Babaian, author of "Asian Faces: The Essential Beauty and Makeup Guide for Asian Women" and one of my favorite how-to makeup books, "Style Eyes."
Here are three gorgeous looks that you can adjust to fit your specific eye shape. No more panda eyes here.
See my favorite Asian eye makeup tips now.

Our Expert Guides