Celebrity Hairstyle Challenge Day 2: Get Nicole Richie's Waves

Posted 09/30/10 at 06:51PM by Susan Yara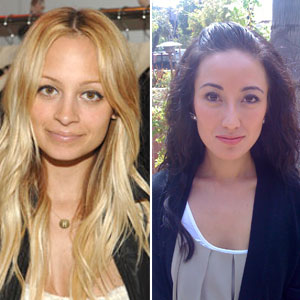 My hair muse for today is Nicole Richie. Here's how I recreated her look:
I washed my hair with
Herbal Essences Tousle Me Softly Shampoo
, $4.29 and
Conditioner
, $5 because I wanted to create Richie's tousled, wavy style.
Once out of the shower, I immediately applied
Herbal Essences Tousle Me Softly Mousse
, $2.97 from roots to ends to help avoid frizz.
All worked out nicely, except for one little problem -- I have short layers on top that didn't blend well. My solution? I simply pinned them back with a couple of bobby pins.
This hairstyle was
really
easy to create in my naturally thick, wavy hair. What do you think?

Our Expert Guides