Bold Brows: Love 'Em or Leave 'Em?

Posted 01/26/11 at 03:27PM by Audrey Fine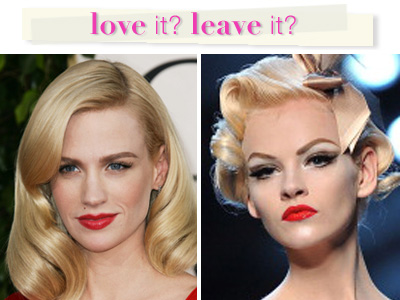 Paging Brooke Shields: Bold brows are definitely staging a comeback. They've been on the pages of magazines since September (which typically signals the start of a trend), on famous faces recently (like January Jones at the Golden Globes) and, yesterday, on the Paris runway as designer John Galliano's show for Dior boasted bevies of models turned out in bright red lips, winged liner and bold brows -- all courtesy of makeup maestro Pat McGrath.
What's your take on the bold brow? Will you be darkening yours or letting them grow in accordingly? Or, do you prefer to stick with a more subtle statement?
And, what about the
long lower lashes
trend? Are you down with that one?

Our Expert Guides