Photo 1 of 17
Once summer arrives in all its hot and humid glory, certain beauty products are better left untouched. And while we understand that our Vampira-esque lip stain and moody oxblood nail color are best reserved for the drearier months of the year, we have an embarrassingly difficult time severing ties with our blow-dryer and embracing our hair's natural texture come temperature spikes and summer nights. While it sounds appealing in theory to forgo heat styling from May through August, we're still hopelessly devoted to our hot tools.
However, thanks to an onslaught of new air-dry friendly hair products that place tousled, model-off-duty texture on a record-high pedestal, we're finally feeling the urge to cave. The latest creams and sprays deliver shiny, voluminous results that might even rival the polish and hold of our weekly blowout (cue resounding gasp). Following the cool-girl example of celebrity air-dry queens (e.g., the Olsens), there's no better time than summer to give dehydrated strands a much-needed reprieve from the scorching air stream of your blow-dryer. Whether your hair is thin and straight or thick and curly, we've rounded up the must-have air-dry hair products that will take the heat and fuss out of your daily routine.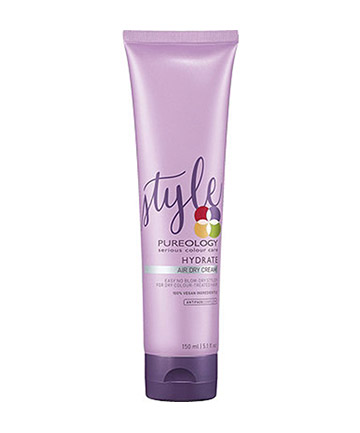 Photo 2 of 17
Known for their 100 percent vegan formula and exclusive AntiFade complex, Pureology knows a thing or two when it comes to delivering products that invoke a cult-level following. Just in time for summer, the brand's newest product promises to cut your morning routine in half while delivering a sleek, oh-so-shiny finish. Our hunch? You won't even miss your flat iron. Thank jojoba, green tea and sage (and maybe us) for the flirty, frizz-free result.
Best for
: All hair types
Hold
: Medium
Buy now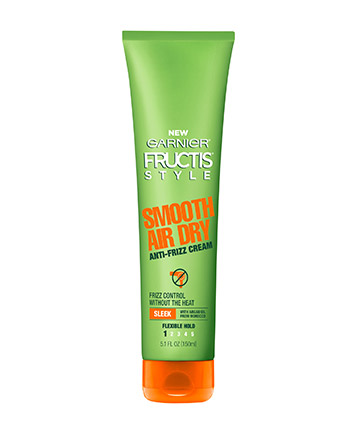 Photo 3 of 17
Unless you're going for the slick, can't-be-bothered, just-out-of-the-shower look, you probably don't want to be able to feel product in your hair. Lightweight and highly absorbent, this smoothing cream from Garnier nixes frizz while maintaining the natural texture and shape of your tresses -- in other words, it maximizes body but minimizes the "stick" normally associated with air-dry waves and creams.
Best for
: All hair types
Hold
: Light to medium
Buy now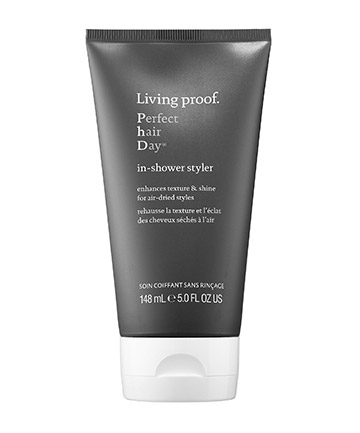 Photo 4 of 17
More and more products are keeping us busy in the shower -- and we couldn't be happier. After all, it's kind of the perfect place to multi-task, and who doesn't want to walk out of the shower feeling prettier than when they walked in? By reducing extra product, (but locking in the good stuff) this in-shower air-dry hair product essentially styles your hair as you rinse. Then, as hair dries, your strands contract, thicken and separate for a soft and shiny finish that's sinfully effortless.
Best for
: Straight and wavy
Hold
: Light to medium
Buy now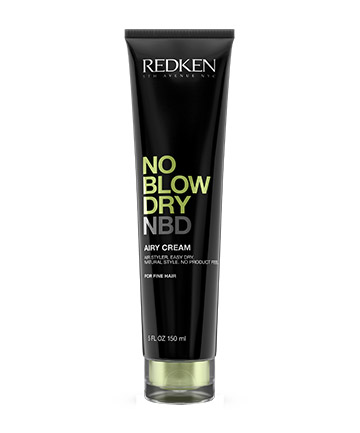 Photo 5 of 17
If you've tried ditching your styling tools before (only to go running back to them with arms wide open a few days later), you're so not alone. The trick to nailing the trend? Finding a product that zeroes in on your hair type. Specifically formulated for fine hair, Redken's ground-breaking formula boasts quick-dry, fiber-forming polymers that encourage control, movement and a record-time transition from shower to Starbucks.
Best for
: Fine hair (although the brand also sells versions for medium and coarse hair)
Hold
: Medium to strong
Buy now