Photo 1/181
The Multi-Tasking CC Cream That's My Ride-or-Die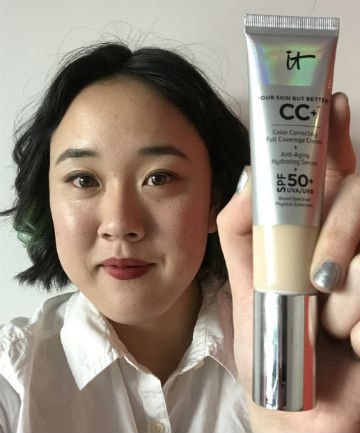 Here at the TotalBeauty offices, we all carry something of a torch for It Cosmetics — and no product is quite as beloved as the brand's cult-favorite Your Skin But Better CC Cream SPF 50+, $38. The name pretty much says it all: It really does look like your skin but better, and who among us doesn't appreciate the added SPF 50+?
Though the "CC Cream" moniker sometimes translates to minimal coverage, that's not the case with this product. Coverage is full but weightless and undetectable, thus officially cementing its HG status. It also happens to work on a range of skin types (including sensitive, finicky, dry-combination skin like mine) and, as a cool bonus, it contains a built-in anti-aging serum with a whole host of well-loved, tried-and-true ingredients like niacin, hyaluronic acid and vitamin C.
My love for this product cannot be overstated and it's been my stalwart for the past couple of years. So, if you're ever in the market for a new foundation, run, don't walk to scoop this baby up.
To see more of my skin care and beauty faves, follow me on Instagram @rosienarasaki
Photo 2/181
The $7 Multitasking Body Wash That Makes Showers Fun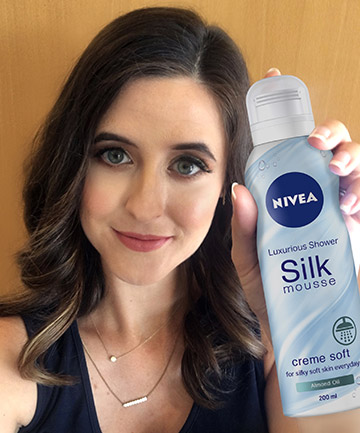 I don't usually put a lot of thought into picking out a body wash. In fact, most of the time, I just let the price tag be my guide. After all, aren't most body washes more or less the same?
But in a sea of nearly identical well-priced body washes,
Nivea Foaming Silk Mousse Body Wash Creme Smooth
, $6.49, stands out.
First of all, this isn't your momma's gel cleanser. Instead of a liquid consistency, this stuff has the texture of a shaving cream, which makes me smile, even when I'm fighting my pre-coffee morning stupor. And because it comes out of the canister essentially already-lathered, it's also a time-saver. It checks the other boxes any good body wash should, too. It smells nice without being cloying and leaves skin soft. Not to mention, I can use it to shave without tearing up my legs.
Needless to say, my days of blindly selecting a body wash are behind me.
--Mary Squillace
See all of Mary's favorites on Instagram @msquillace
Photo 3/181
The Brow Product I Always Go Back To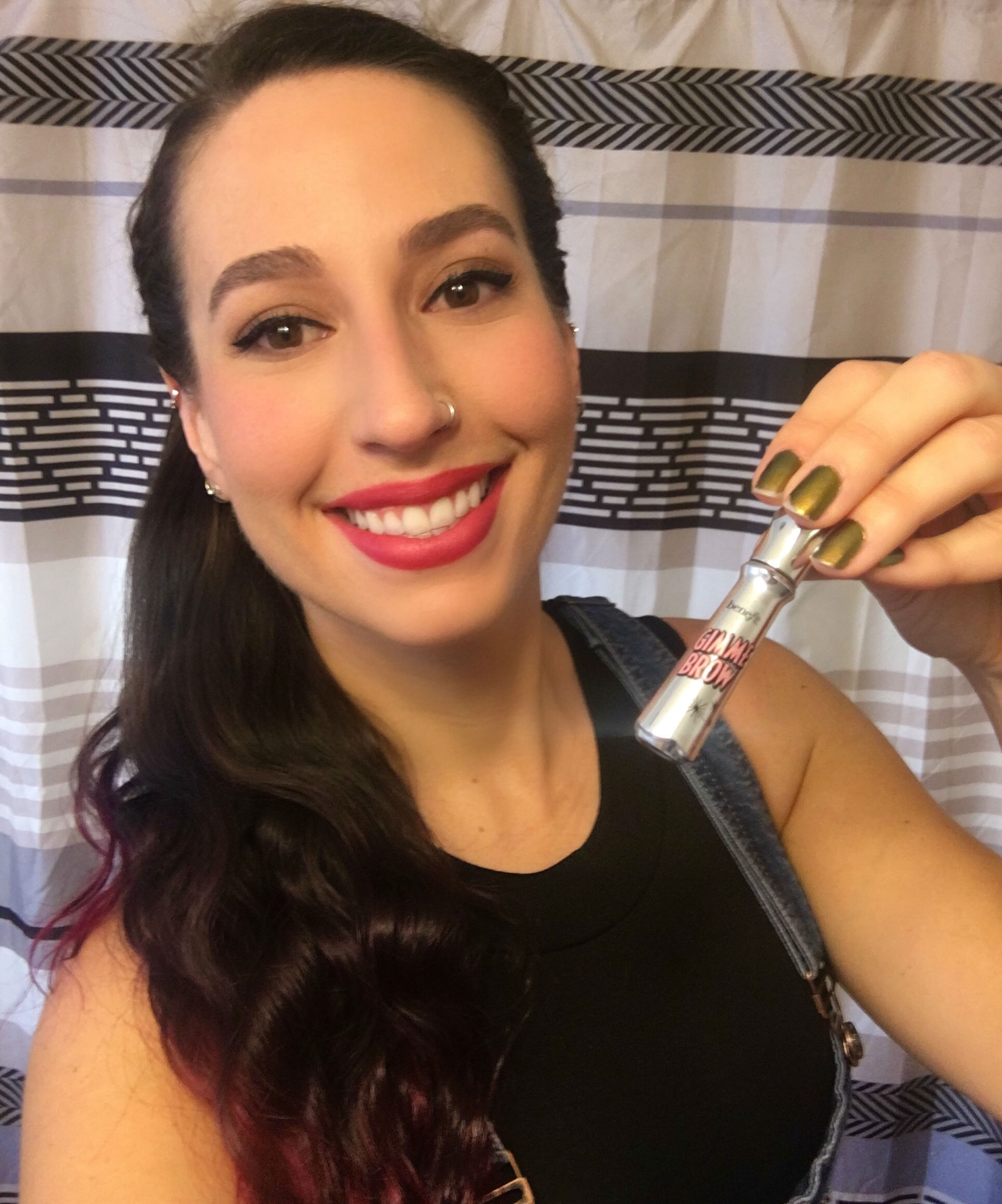 Eyebrows are so important — they frame your face and make you look put-together and alert. But we're not all naturally blessed with perfect brows. I'm what you call a rehabilitated, over-plucker. I've been growing out my arches for some time now, and while I am currently pretty satisfied with what I'm working with, there are still a few spots that need some help. To plump up my sparse sprouts, I've tried lots of brow products, but many of them just fall short.
However, once
Benefit Gimme Brow
, $24, came into my life, everything changed. I love how well this fiber-gel formula works to add volume to my brows by adhering to the actual hairs, making them appear more dense and full. It even fills in the sparse sections that just don't seem to want to fill in on their own. Gimme Brow also provides a light hold that stays all day and is never crunchy. Best of all, it looks so natural, you'd never know I was wearing anything in them -- like my brows but better. No matter how many other brow products I try, I keep going back to this one. If you're looking for a product that makes your brows look naturally amazing — sans harsh lines — I suggest you get your hands on Gimme Brow.
To see more of my beauty favorites, follow me on Instagram @hannah_savin
Photo 4/181
The Polish Hand Cream That's Saving My Skin This Winter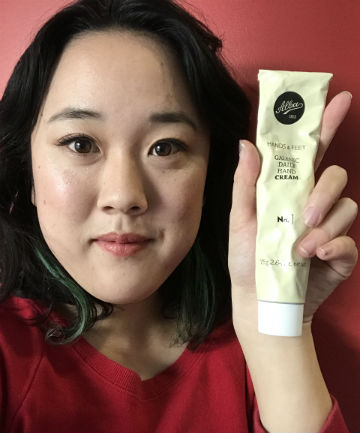 Whether it's my age or climate that's to blame, I'm currently rocking the driest skin of my life. I slather on
hydrating hyaluronic acid serums
and decadent night creams whenever possible, but the true superstar of my rotation? The
Alba 1913 Galenic Daily Hand Cream
: It's been keeping alligator hands at bay
all
winter.
Not to be confused with Alba Botanicals, Alba 1913 is a Polish skin care line that's recently made its way stateside. The brand's products have a retro apothecary aesthetic and are made without parabens, artificial fragrances and colors -- plus, they aren't tested on animals. At any rate, their hand cream is definitely a standout. It's got a rich, almost balm-like texture that provides moisture that really
lasts
-- even through multiple hand-washings. You'll find that you don't have to compulsively apply it on the hour, the way you do with some hand creams.
After applying, my hands feel softer and suppler in seconds -- since the creamy formula absorbs quite quickly. It also has an herb-y scent, thanks to the orange pericarp essential oil and marigold petal extract. All in all, what's not to love?
--Rosie Narasaki
To see more of my skin care and beauty faves, follow me on Instagram
@rosienarasaki
Photo 5/181
This Highlighter Was the Smartest Thing I Bought on Vacation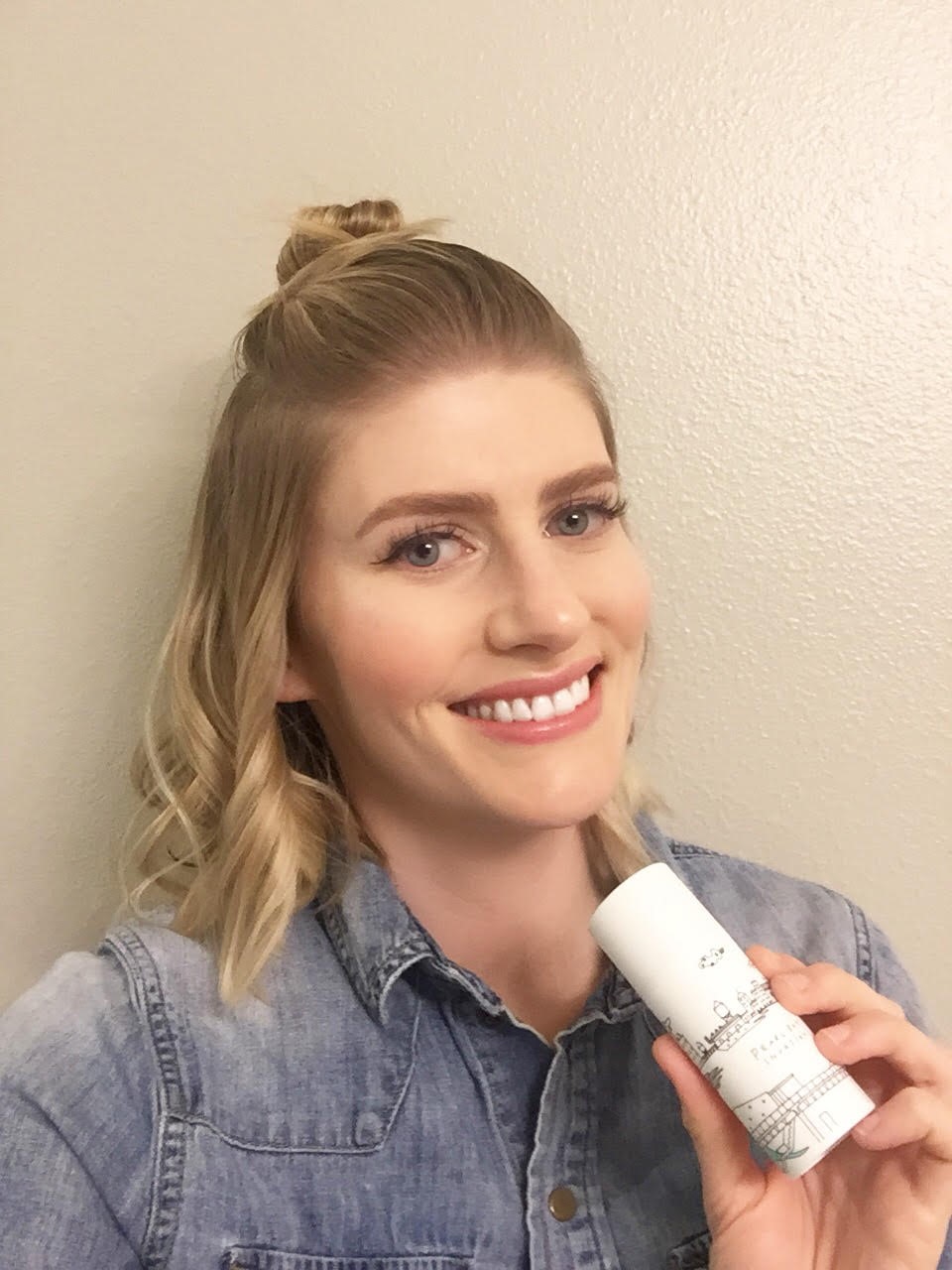 If you love beauty products, you need to visit Seoul and you need to go shopping in Myeong-dong. Not only will you find stores for just about every K-beauty brand worth knowing, you'll find
multiple locations
for every K-beauty brand worth knowing, some just three or four blocks apart from one another. Myeong-dong is brightly lit and crowded, and it's loud, and everything is open late, and the salespeople are insanely pushy, and there is delicious street food everywhere you look, and it's fun but, damn, good luck if you can focus.
Sensory overload caused me to make some rushed purchases on my visit to Myeong-dong. And I didn't really know what Too Cool for School's Dinoplatz Pearl Bay Invasion Highlighter, $33, was when I threw it in my basket. (A salesperson was trailing me throughout the store; TBH, I flippin' panicked.) I was pleasantly surprised when it turned out to be the prettiest highlighter-meets-glowtion, a product that looks and feels just as great applied as a face lotion, mixed into BB cream or dotted on as a cheekbone luminizer. I was also thrilled to find out it's packed with vitamins, omega fatty acids, and a bunch of lovely, skin-nourishing oils (olive, rosehip, peppermint, avocado and argan). Now I use it almost every day. If only all impulse buys had such a happy ending. --
Katie McCarthy


Ever had a beauty product you love so much that you shook, hacked, scraped or squeezed its container until you were absolutely positive you had expended all of its precious contents? Rare indeed is the product that elicits that deliciously desperate feeling, especially in beauty editors. So when our team of beauty mavens encounters a rave-worthy product, you know it's the real deal. Herewith, our editors rattle off their "beauty empties," aka the best beauty products that they can't help but use until the last drop. Read on for their best nail polishes, hair products, skin care products and makeup now.